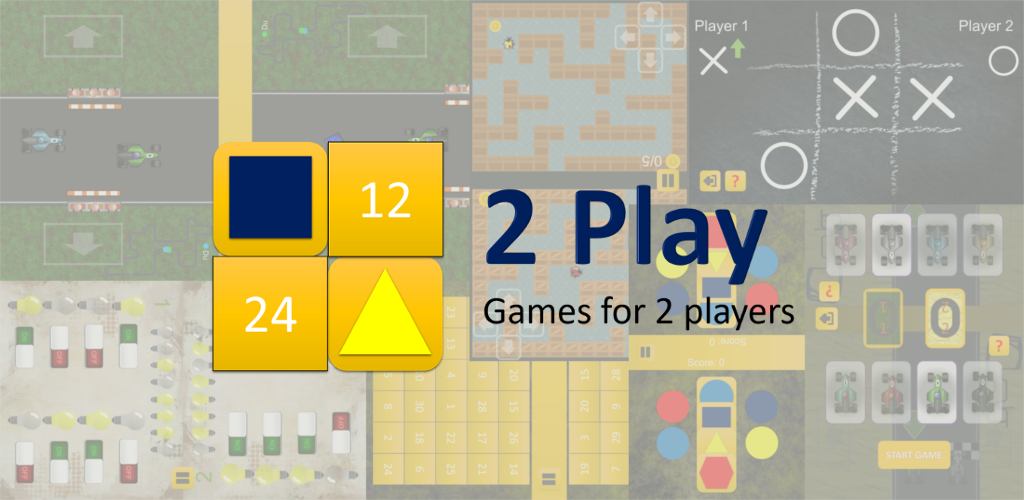 2 Play
Challenge a friend to play one of 8 minigames in split-screen-mode on one device.

Includes 8 games:

Car racing game
Drive your car, avoid barriers and reach the finish line at first.
Maze game
Walk through the maze, collect coins and find the finish flag
4-Color-Sorting
Sort objects by color being faster than your opponent.
Ordering-Numbers-game
Tap on the randomly arranged numbers in the right order as fast as you can.
Tic-Tac-Toe (3-in-a-Row)
Both players place their symbols on an empty field alternately. Get 3 symbols in a row to win the game.
Clicker game
Click as fast as possible and collect treasure chests to receive as many points as possible.
Lamp codes
Turn the 8 lights on/off to fulfill the given pattern to pass the levels.
Pong
Move your paddle to return the ball and to get points.
Available on